Long Island Landscapers Insurance
Independent insurance agency serving the needs of landscapers in Long Island and all of New York since 1981.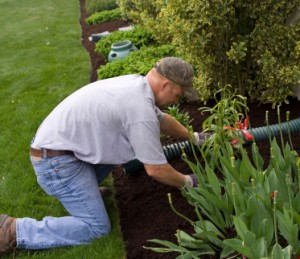 The profession of a landscaper is not an easy job. It's important to have the right insurance policy in New York to best protect you and your business.
Our local independent insurance agency is here to help you find the right insurance plan to protect your landscaping business.
Apple Insurance Agency can help you research rates and coverage options from top insurance companies in order to find the best combination of coverage and price.

What Does Landscaper Insurance Cover?
As a professional landscaper, you're surrounded by potential risk factors daily. Whether you're a tree trimmer, landscape architect, or lawn irrigation contractor, we can help you find the right insurance coverages for your business.
A typical landscapers' insurance package may include the following:
Some other special landscaper insurance coverages you may want to consider include:
Coverage for Explosion, Collapse, and Underground Hazards
Coverage for Tools and Equipment
Coverage for Business Personal Property
Every business is unique – request a free quote or contact us today to find out how to get the best price and value on landscapers insurance for you.
---
Need an insurance quote? Get in touch!
Access quotes from New York's most trusted insurance carriers. It's comparison shopping at the click of a mouse.